There are currently 2345 active condo listings
Average DOM (Days on Market) is 74 days with an average listing price of $265,179
317 listings sold last month with an average DOM of 67 days and an average sale price of $221,329 (listing price of $231,001)
We have 7.4 months of inventory with buyers and sellers negotiating 95.8% sales to asking price
In Zone 12 (Downtown & Oliver)
337 active listing in Downtown with an average DOM of 78 days and listing price of $352,178
Only 42 sold last month with an average DOM of 59 days and Average selling price of $305,352 (listing price of $318,252)
We have 8 months of inventory with buyers and sellers negotiating 95.9% sales to asking price
What we see: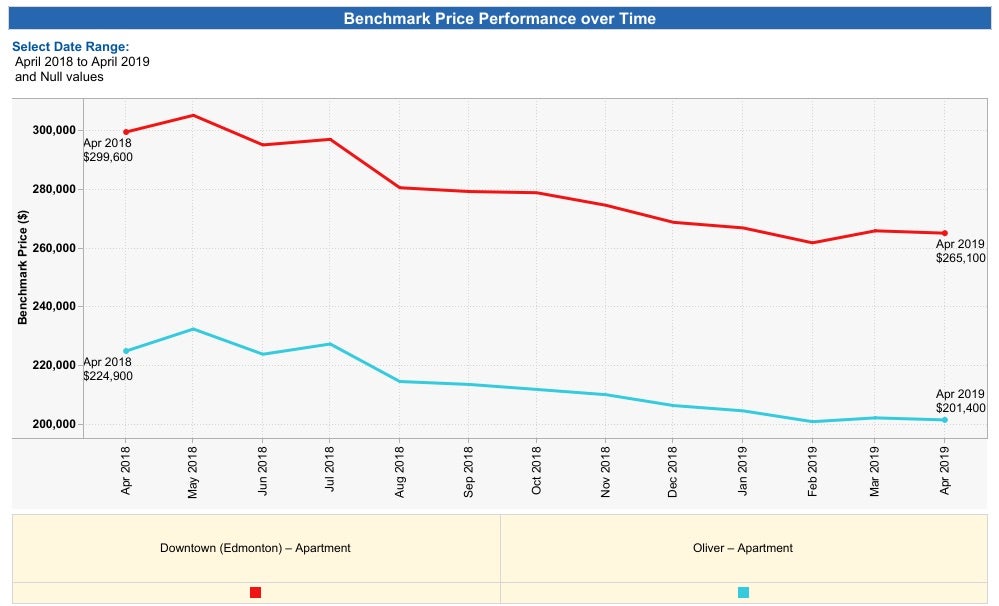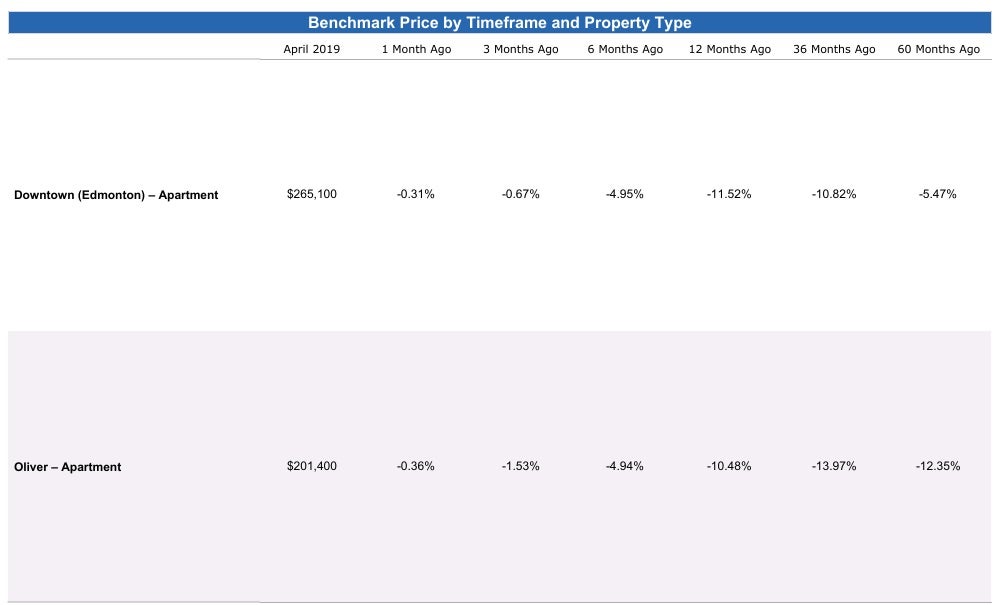 Sales activity picked up significantly from March! Negotiations between Buyers and Sellers are still taking some time to put together, deals are coming through with proper patience and justifiable data to help facilitate negotiation process.
Development activity have picked up in both new project announcements, construction progress and projects near completion. We will be doing an update on a following post on some project we love and keeping a close eye on
Buyer's on the market are capitalizing on choice but expected to face competition as many new listings hitting the market (as long as they are price competitively, show well and easily accessible to show) are seeing offers within 2-4 weeks.
Affordability continues to become a major concern with tough mortgage rules where buyers have to weight out everything in their decision while factoring in condo fees, best re-saleabilty, layout and location. 
What we expect:
Sales activity have picked up seasonally now. Keep an eye out and move quick on new listings. You're competing with many new buyers in the same boat where they have seen all the options in the market and are waiting for the "right one" to come up.
Many investments are moving forward again.  With the change in government, there is a re-newed optimism and acceptance of the current economic situation for our city to move forward and plan for the the changes in the market over the next few years to come
Buying new for infill or new condo developments is still very attractive with many buyers now demanding more affordable value in the market place with an over-built inventory of luxury condos in the market place. Many want to see development happen and overly concern with the reputation of the builder and certainty the project will complete in a timely manner.
It's a great time to buy if you can get over the major hurdle of affordability. Best deals are re-sale market due to their availability now, your money is going towards a growth vs stuck in a builders deposit account while your build happens, the right deal will make you money when it's time to sell years down the road. New developments can afford to wait out the market have a consistent, steady demand from the market.