In Edmonton right now:
There are currently 2,046 active condo listings
Average DOM (Days on Market) is 78 days with an average listing price of $274,752
133 listings sold last month with an average DOM of 72 days and an average sale price of $226,095 (listing price of $238,086)
We have 15.38 months of inventory with buyers and sellers negotiating 94.9%% sales to asking price
In Zone 12 (Downtown & Oliver)
348 active listing in Downtown with an average DOM of 79 days and listing price of $401,925
19 Homes sold last month with an average DOM of 69 days and Average selling price of $338,328 (listing price of $357,264)
We have 18.32 months of inventory with buyers and sellers negotiating 94.7% sales to asking price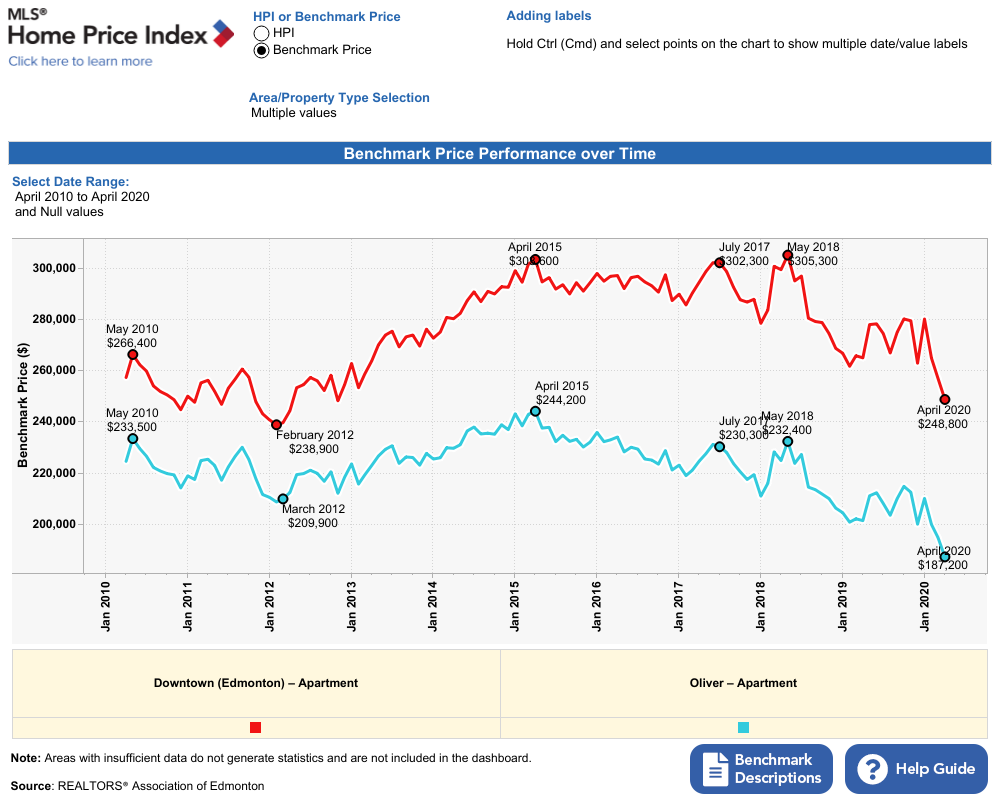 What we're seeing:
Covid 19 lockdown has essentially forced a standstill in the Spring Real Estate market. Sales numbers essentially dropped by almost 40% where if incorporating traditional spring market increases, it would appear the market has slowed 50%.
Listing prices have begun to pre-emptively adjust 3-5% and prepare for the down turn. We have seen sold prices reach its lowest level over the last 10 years. 
Buyers who are looking on the market is looking for a wider data range to compare to see where values have been built to over the past few years. Where active comparisons would not weight in as much into the consideration for the offer price but more so pricing to where the market will be over the next 5 years etc after the pandemic and economic recovery etc.
What we expect:
Check out our future blog video series on our #REOPENAB small business strategy! Found on our blog and Youtube Channel.
We all know Covid19 isn't going to go anywhere and will continue to affect day to day life for the foreseeable future.  With Real Estate service being deemed as essential service, we have been taking actions to continue to offer our service with changes to protect our selves and our clients. We have been advising our buyers to explore a wider range of options to prepare for prices coming down with the understanding we will do the homework and study the history of the listing to determine where the home was at and get a better idea of a more informed negotiating strategy in hopes to bring both buyers and sellers together.
For Sellers, there's no magic ball to tell how low the market will go. We are still in the middle of understanding what Covid19 will do to normal day to day life. With the Alberta gov. taking a slow, cautions approach, we are happy to see case numbers are still relatively low, many are in support of having things re open with safely protocols outlined and itching to get back to life out of quarantine. We do see buyers on the market right now, pricing will have to be aggressively competitive and following up with buyers is key in keeping your home top of mind.  We have been recommending a min 3% adjustment with a mindful eye on our competitors as this will be a market for the fight to be competitive in hopes to catch the eye of limited buyers.