Our first post as TRIBE Real Estate Co! A massive THANK YOU to our friends, families and clients with their well wishes and patience as we transition over.  We are so excited to share with you our passion to modernize the way Real Estate can connect to their communities, agents and clients!  Stay tuned and please give 
@triberealestate.co
 a quick follow! 
Lessons we have learned this year:
There is no way around it, our market has taken a beating over the last few years. Covid 19 has been another massive layer on the mounting challenges we face. Needless to say there are opportunities that are hard to miss. Particularly for Home buyers looking to move up in space particularly while working from home or months of children not being able to go to school. Increase demand in single family homes, new construction and acreages seen rises in activity as demand increased for space from fears of a extended lock down. 
Downtown condo market has seen softening in price but demand did spike up in July as buyers jump on great deals. Pent up demand from multiple months of lock down and a stabilization in prices matched with an increased competition for single family homes made condos a great option for purchase.  A few markets we have missed seeing this year would be new migration into the city due to limitation on job markets, those looking for homes around schools with online education and jobs/homes around government due to job cuts and restrictions. 
How has the Downtown Condo market fair?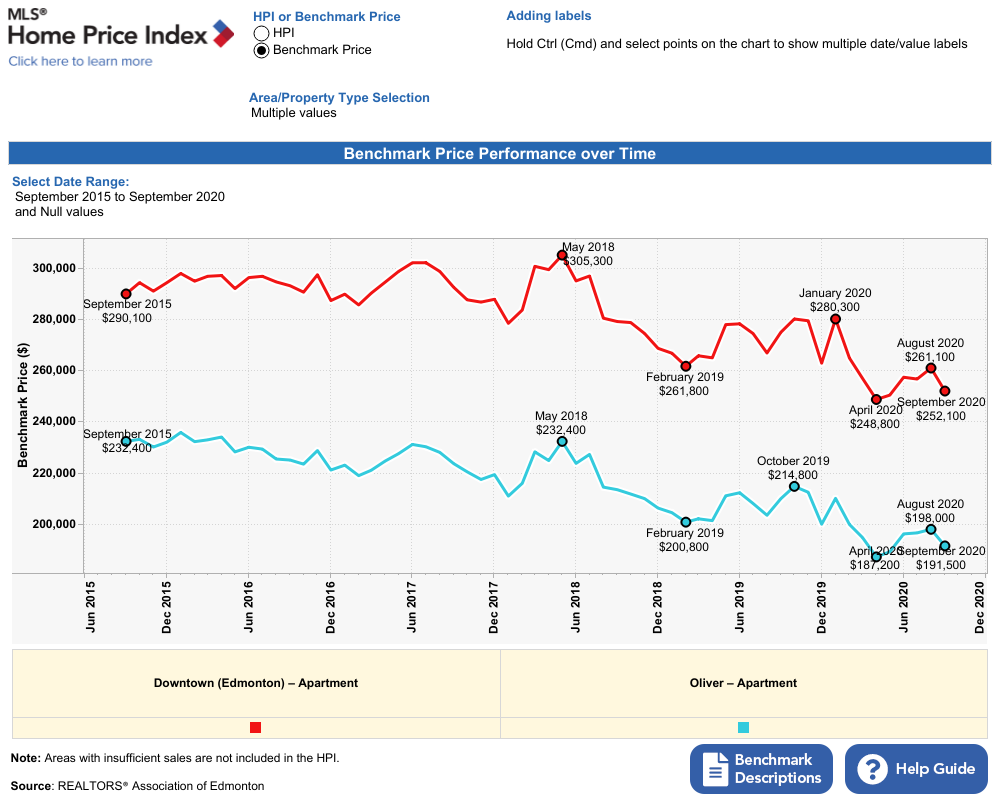 After restrictions lockdown began early 2020, prices took a tumble down until April where we saw a steady uptake in sales activity in coordination with the restrictions being lifted and buyers wanting to take advantage of the softening up in prices. This upward trend was by no means massive jumps and price increase as prices drop to remain competitive to attract buyers. Competition in the resale market was fierce and buyers took their time to come to make the decision that works best. Increase in inventory, drop in demand and lack of urgency gave buyers the pick of the market and negotiation power,
New inventory options Downtown was limited in 2020
Only 3 new developments were available for purchase/Occupancy. Legends Residences, Sky Condominiums and Encore Tower were the choices for new home buyers. All three targets high value luxury buyers with zero options available that target the trend for affordability and value for money.  This missing middle can be frustrating and a missed opportunity for a buyer that wants value and location but mindful about affordability with the uncertainty in the market. 
Will 2021 be any better or worse?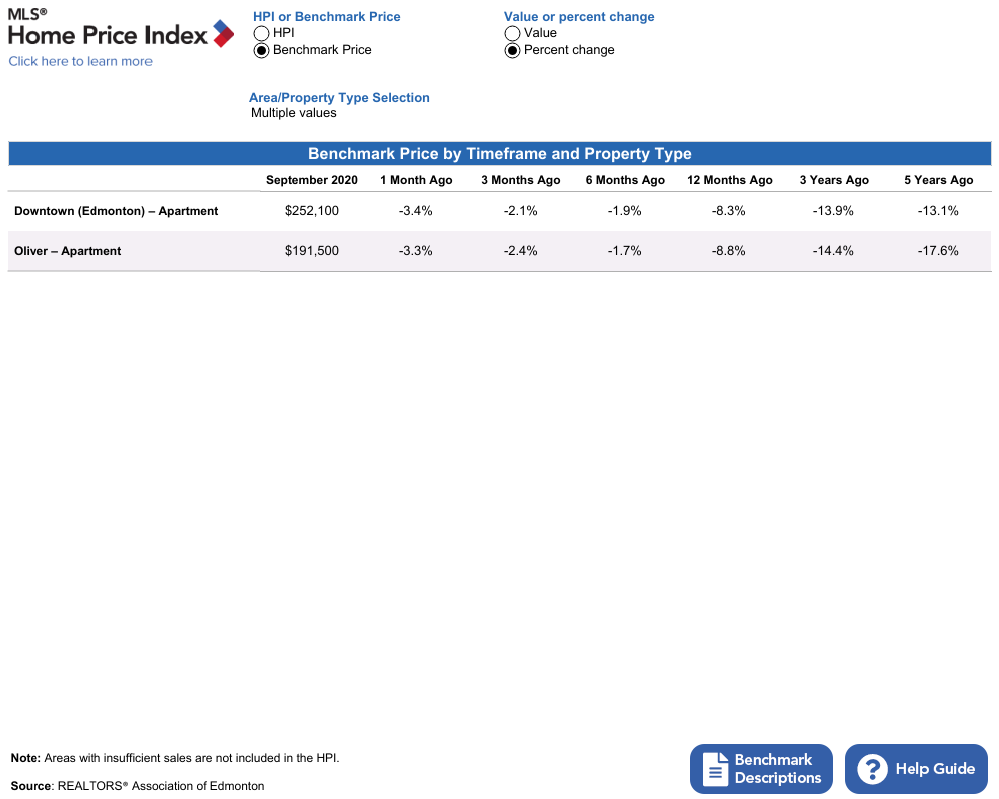 There are some great opportunities on the market!  With prices softening up about 6-8% this year, limitation and room to drop will likely be limited for many sellers but that is where the toughest differences is the value and the last 2% of the buyer and sellers coming together with buyers wanting to push the limit and sellers with the max they can drop to.
2020 has been a tough year, we see the softer market continue but if you are looking, plan ahead! Being prepared is important, financing can be tough to navigate right now. Knowing the history of where the market was at and proper research can help better understand what a great deal looks like.  That is going to be the hardest part in bringing 2 parties together.  

Biggest factor right now is the US Election. Coronavirus limitations on work, life and daily life is the 2nd. There is no way to predict but our hopes stability is the key to the start of recovery.  What we can expect that covid restrictions will continue.  As business continue to adjust to make workspace safer, if this trend continues, I expect the market will fight back to stable balance.  I don't expect a massive shut down like early 2020 so this will greatly help if no major factor complicate the market further.  
We will see how it goes. Our team is working hard to make sense of the opportunity as we see it by working harder, keeping safe and working to bring you greater value as agents that's passionate about making a difference and positive impact!  
Thinking of Buying and Selling? Let's talk! We'd love to help!